experience the joy of hearing – anywhere, any time
Forest Hills Audiology offers compassionate, comprehensive hearing care for children 6 years of age and older. Combining expertise and empathy, our mission is to improve your quality of life through evidence-based professional hearing solutions. We always go the extra mile for our patients, whether you're getting your hearing tested for the first time or picking out a new pair of state-of-the-art hearing aids.
We're dedicated to helping you protect, treat, and maintain your hearing for the long term. Visit our centrally-located practice in Forest Hills, NY, for annual hearing checkups, diagnostic hearing examinations, and specialist hearing aid care.
comprehensive
hearing services
6 reasons to choose Forest Hills Audiology
Quality Care From A State-Licensed ASHA and Board-Certified Audiologist
More Than 10 Years of Experience
Home Visits for Comfortable, Accessible Care
Hearing Loss Counseling Services
ENT Partnership for Comprehensive Hearing Solutions
Worry-Free Hearing Aid Warranties
Is a hearing aid the right solution for you? Our thorough testing will help you choose the best hearing solution for you. We offer the best-quality hearing aids on the market – digital, wireless, nearly invisible, and customized. For all your hearing aid needs, visit Forest Hills Audiology in Forest Hills, New York.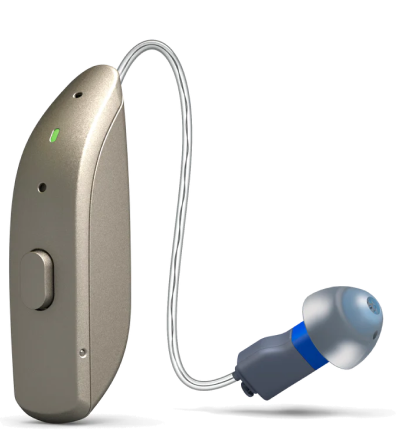 It can be extremely frustrating to deal with hearing loss and the difficulty in understanding even the most basic communications from family and friends. At Forest Hills Audiology, we offer Diagnostic hearing examinations and tests to patients in Forest Hills and Queens, NY, who are interested in correcting Hearing Impairment. We work closely with our patients to help them achieve their goals and restore their hearing, so they can communicate more effectively again.
Comprehensive Hearing Tests
Everything from general hearing assessments and ear examinations to advanced diagnostic testing
Hearing Aid Services
First evaluation to fittings and follow-ups, cleaning, and repair services, we're your hearing aid partners
- Loaner Hearing Instruments Available
- Worry-Free Warranty
Hearing protection
Prevent hearing loss with our customized hearing protection for musicians, athletes, and noisy environments
Tinnitus Treatment
Find relief from tinnitus with personalized solutions – hearing aids, masking devices, and counseling
Dr. Roxanne Borukhov is a state-licensed, ASHA-certified audiologist and a state-licensed dispenser of hearing aids. Her daughter, who is deaf and received two cochlear implants, inspires her passion for helping those with hearing loss to live full lives using modern, science-backed hearing solutions.
Her daughter does not implement sign language and is completely oral. The Audiologists who Dr. Borukhov's daughter has been seeing until today have inspired her to help those who are hard of hearing with the use of amplification systems such as hearing aids
Dr. Roxanne Borukhov has been my doctor for the past 4 years. Prior to her, I have been seeing doctor to doctor with no satisfactory services. But with Dr. Borukhov, we were able to find a hearing aid that suited me perfectly. Anytime there is an issue, she is able to quickly address it. Additionally, she is such a pleasant person and makes the appointment really pleasurable rather than a task. I highly recommend Dr Roxanne Borukhov.
I searched around for an audiologist willing to do an audiogram for a reasonable fee and it was hard to find! My medicare is one of those community plans and it's hard to find places that take it. Dr Borukhov didn't hesitate to respond to my request and only charged me $75 which is way less than any other place I could find. She didn't try to sell me any hearing devices and just did the test I asked for and was very respectful. Highly recommend very Deaf friendly and affordable!
I will admit I am ultimately highly impressed with the service, hospitality and quality of this practice. Of all audiologist I've visitied this is the best, I would by far recommend. I came in without any hearing aid's in a crucial situation and left with a new pair the same day, simple as it should be. The staff here is extremely friendly and highly experienced; with a high volume of patients, Dr. Burukhov reassure every patient was recognized even in the waiting room.

Health Insurance Plans We Accept
We're providers for Medicare, Fidelis, GHI, Emblem Health, CIGNA, Empire Plan From UHC, Metroplus, 1199, Healthcare Partners, Magnacare, HealthFirst and United Healthcare
schedule a consultation now
We're here to answer any hearing questions you may have! Schedule a hearing assessment, hearing aid checkup, or general consultation with Forest Hills Audiology for outstanding personalized hearing health care.